Product
36PCS - Impact Black Phosphate Bit Set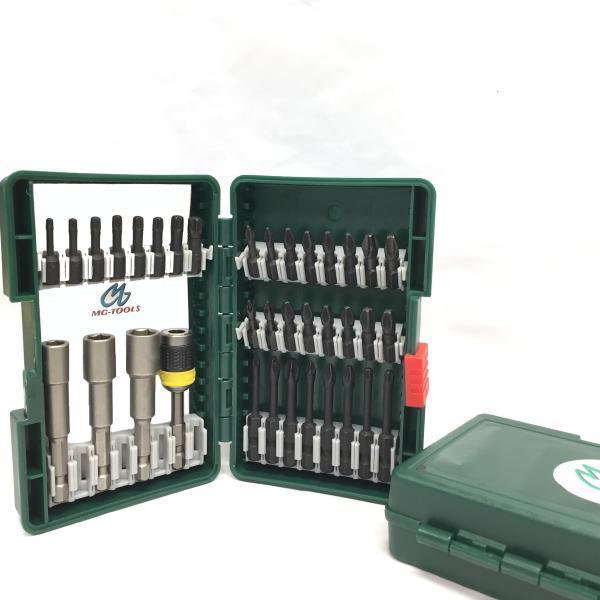 Product ID: MG-B36001
Desc.:
24PCS - 1/4H 25mm Impact Black Phosphate Bit
8PCS- 1/4H 50mm Impact Black Phosphate Bit
Material: X5 (PH/PZ), S2(Torx, Hex)
Finish: Black Phosphate
3PCS - 1/4H*65MM Nut Setter
Material: 6150 Finish: Sand Blasted
1PC - 1/4H*60MM Impact Bit Holder
Material: Chrome-Molybdenum Steel
Package: 36pcs in Dark Green ABS Case.
Weight: 374g (1SET)
Our company provides customized kits, you can change the contents of your kit according to your preference.
Order Information:
Minimum Order: Negotiable
Buyer's Label Offered