Product
Top countersink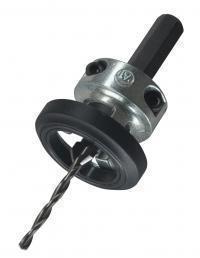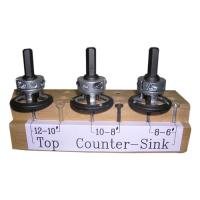 Product ID: MG-Z02004
A patent, unique and durable tool for woodworking.
Specifications:
5/16" Hex Shank
1/4" Hex Shank with E6.3 groove


Drill Screw
2.8mm # 6-8

3.0mm # 8-10

3.5mm #10-12
Features:
Adjustable auto-stop collar controls depth of countersink pilot holes.

Anti-clog debris holes are for scraps out easily while drilling.

Auto-stop collar free-spins at the fixed depth.

Special o-ring protects the workpiece surface.

Sharp, three-flutes countersink.

Parabolic HSS drill bit won't embed scraps in grooves of drills.

Drill bit is replaceable.
Order Information:
Minimum Order: Negotiable
FOB: Taiwan